Used Forklift for Sale signs are up. Buying a forklift is an exciting step and an important one to take in your business. It means that you're levelling up and your business is growing. Here are some helpful tips to help you purchase the right forklift for your business. 
Load Capacity
Figure out what is the capacity that you require, i.e., how much will the forklift be lifting? What are the load dimensions? Every forklift is based on a 24-inch load centre. If your loads are wider or longer than this, it will affect the forklift's capacity. 
Plus, if you're using an attachment such as a clamp or a side shift, that will also affect the forklift.  This is the first question to answer when looking for a forklift for sale.
Required Mast
The next important thing that you need to know is how high the forklift will be lifting. This is to determine the mast required. For instance, a 3-stage mast lifts up to 187 inches. It's very important to understand the maximum fork height to get the proper mast for your application.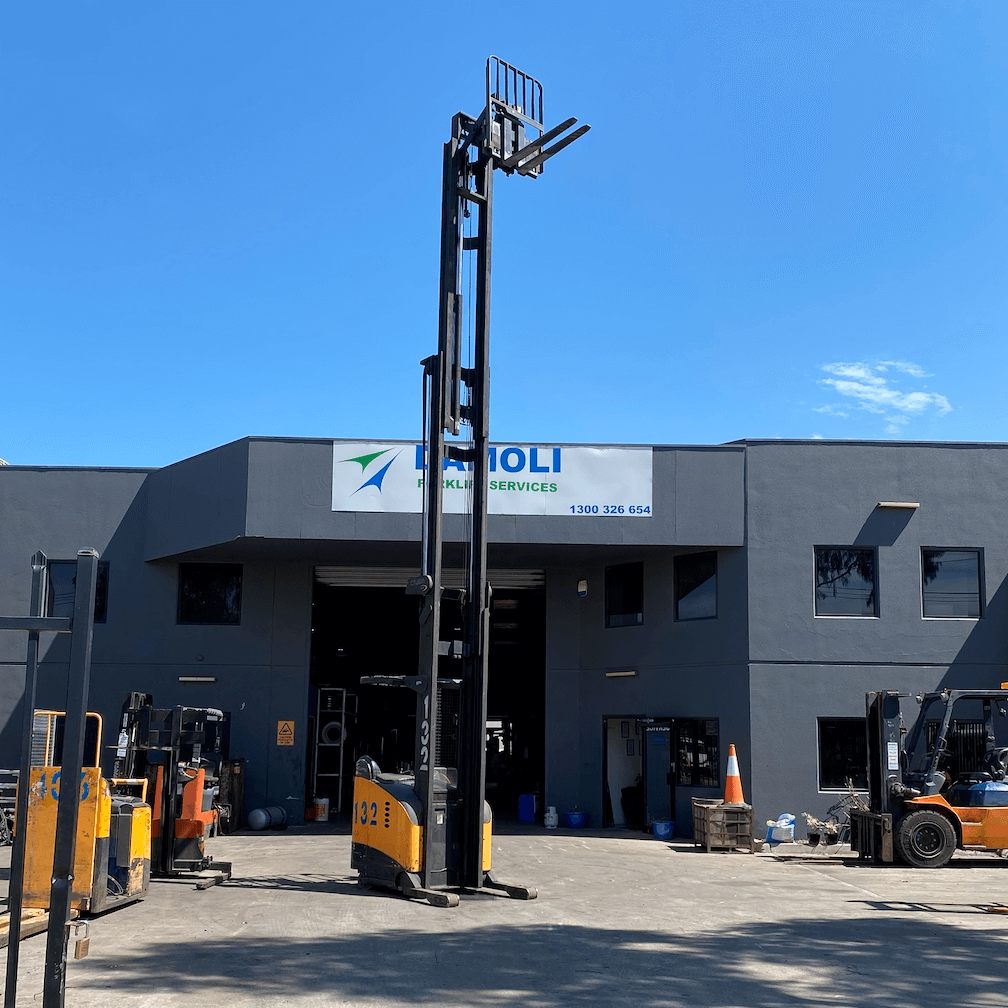 Fuel Type: electric vs propane
The good thing about an IC truck is that it has a lower acquisition cost compared to an electric forklift. It's also very easy to change your propane tank and there's no wait time for charging as you would have with an electric one.
The downside is that there's a lot more maintenance required with an IC truck, and the emissions are higher. Even though the initial cost of an electric truck is more than an IC, the actual cost of ownership is lower due to low maintenance.
However, food warehouses don't do well with propane forklift models because it does have some emissions to it and it requires a special form of ventilation. However, propane is often faster and has more power and the ability to lift a little bit more compared to electric models.
An electric truck has zero emissions which means a cleaner work environment. It also means bragging rights for you for running an eco-friendly operation, and it has a longer lifespan because there aren't as many moving parts involved. There are many ways to charge the battery. Technology has come so far that you can charge it in between work shifts or on breaks at lunchtime thanks to the fast-charge system. Plus, with electric machines, you can pull the whole battery out and replace it or you might need to recharge it overnight.
Call us, we'll help you find the right machine for the job!
Damoli Forklift Services offer one-stop shop for forklift hire, sales and servicing. We have a wide range of gas, diesel and electric forklifts ranging from 1 tonne right through to 45 tonne container handlers. We also have high reach forklifts and specialised scissor lifts available.